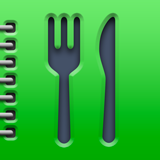 Food Diary
Support
News
Our other apps

Run 5k
8-week run-walk
5k workout program
for iPhone
Run 10k
13-week run-walk
10k workout program
for iPhone

C64 Paint XL
8-bit paint program
for iPad and iPhone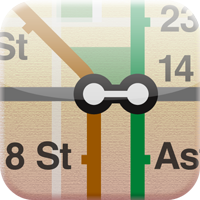 Transit Maps FREE
offline map image
and PDF viewer
for iPad and iPhone
Food Diary

is a journal for keeping track of what you eat and what exercises you do every day.
A food entry with a photo.
Built-in and custom presets.
Calculate your BMR and BMI
from your profile.
How does Food Diary work?
Food Diary adds up all your calories for the day, and taking into account your basal metabolic rate shows you whether you're above or below your caloric intake target for the day.
Features
Calorie counting.
Foods and exercises.
Built-in presets.
Create your own custom presets.
Photo attachments.
Basal metabolic rate (BMR) calculation.
Body mass index (BMI) calculation.
Weight tracking.
Chart progress over several days.
Optimized for iOS 4 and Retina Display.
Metric (kg/cm) and English (lb./ft.) units.
FAQ
Q: Can I save my own presets?
A: Yes. Create a new entry, and then tap the Presets button, go into the Custom presets list, and select "Add Preset" to add your own preset.
Q: How do I track my weight?
A: Every day that you go into the Settings screen, the app saves your weight setting, and in the Days page where it shows all the days you've entered items, it shows the weight that you have set in the past.