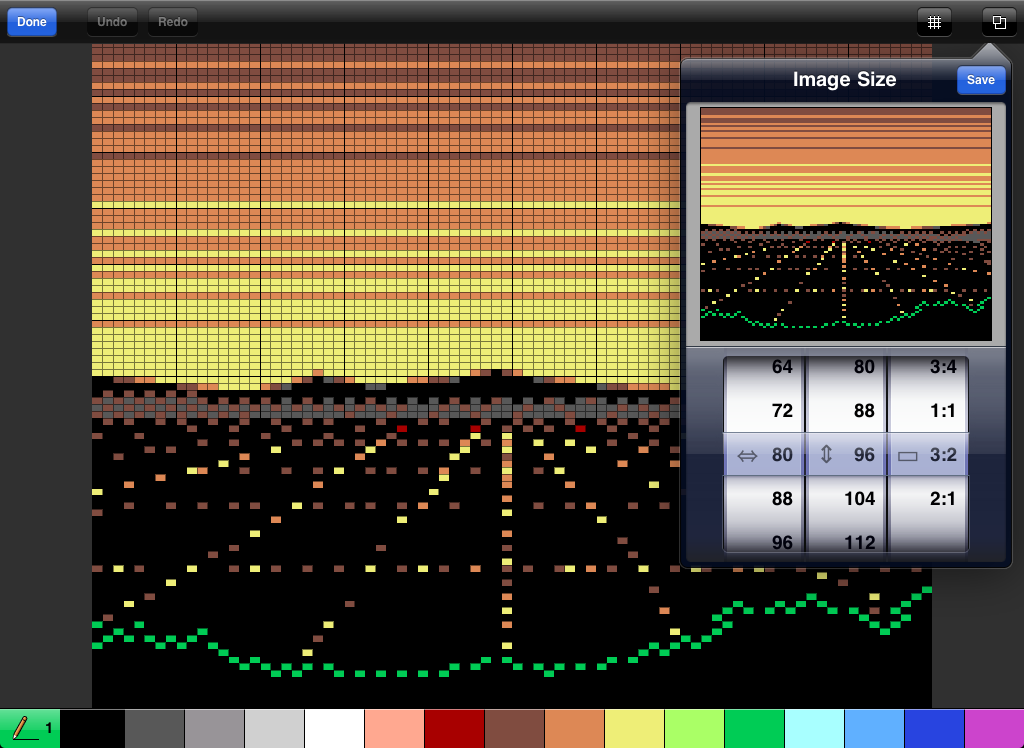 Customizable brush and canvas sizes. Pan and zoom up to 3200% to place each pixel with precision. Choose square or non-square pixels. Cycle through five brush sizes, and use any of 16 colors from the color palette.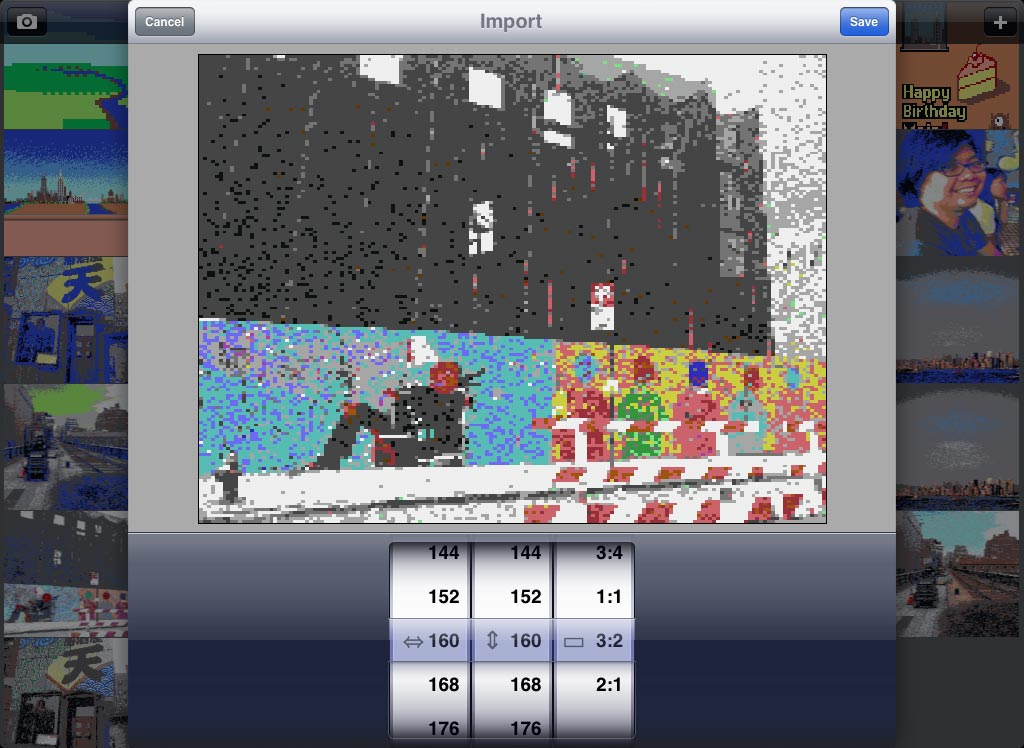 Import pictures from your Camera or Photos app. Make cute little critters! Draw fun blocky monsters! Paint a sweeping landscape! Place every pixel on a grid or cover a large swath with your finger.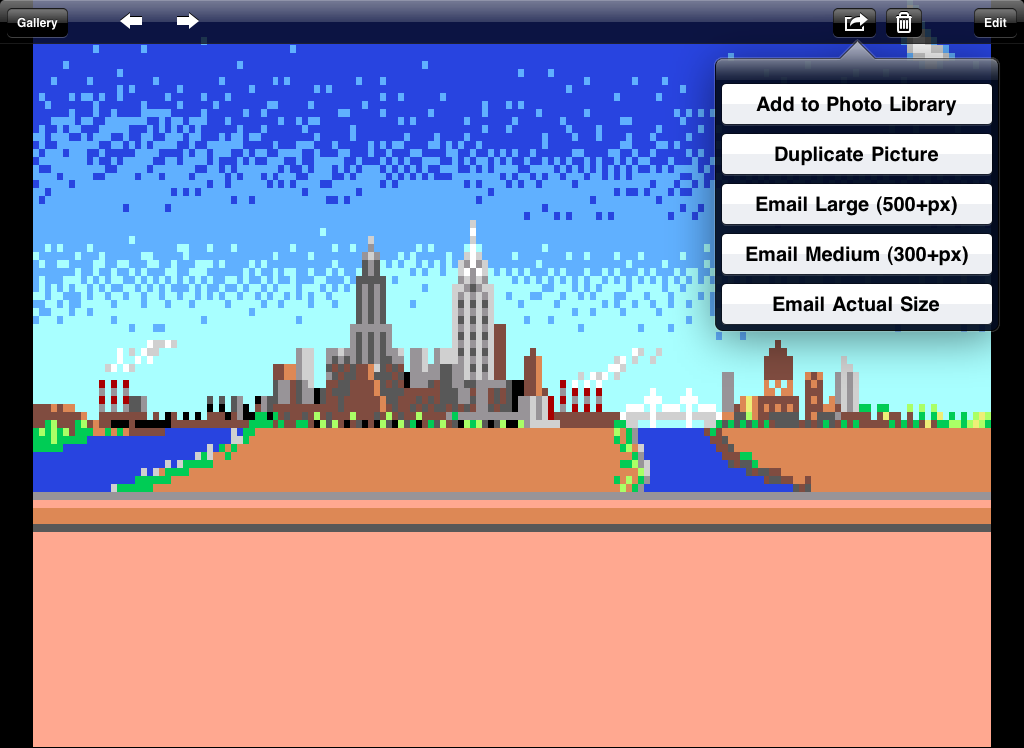 Share your creations. Create as many pictures as can fit in memory, and email them or add them to the Photos app.